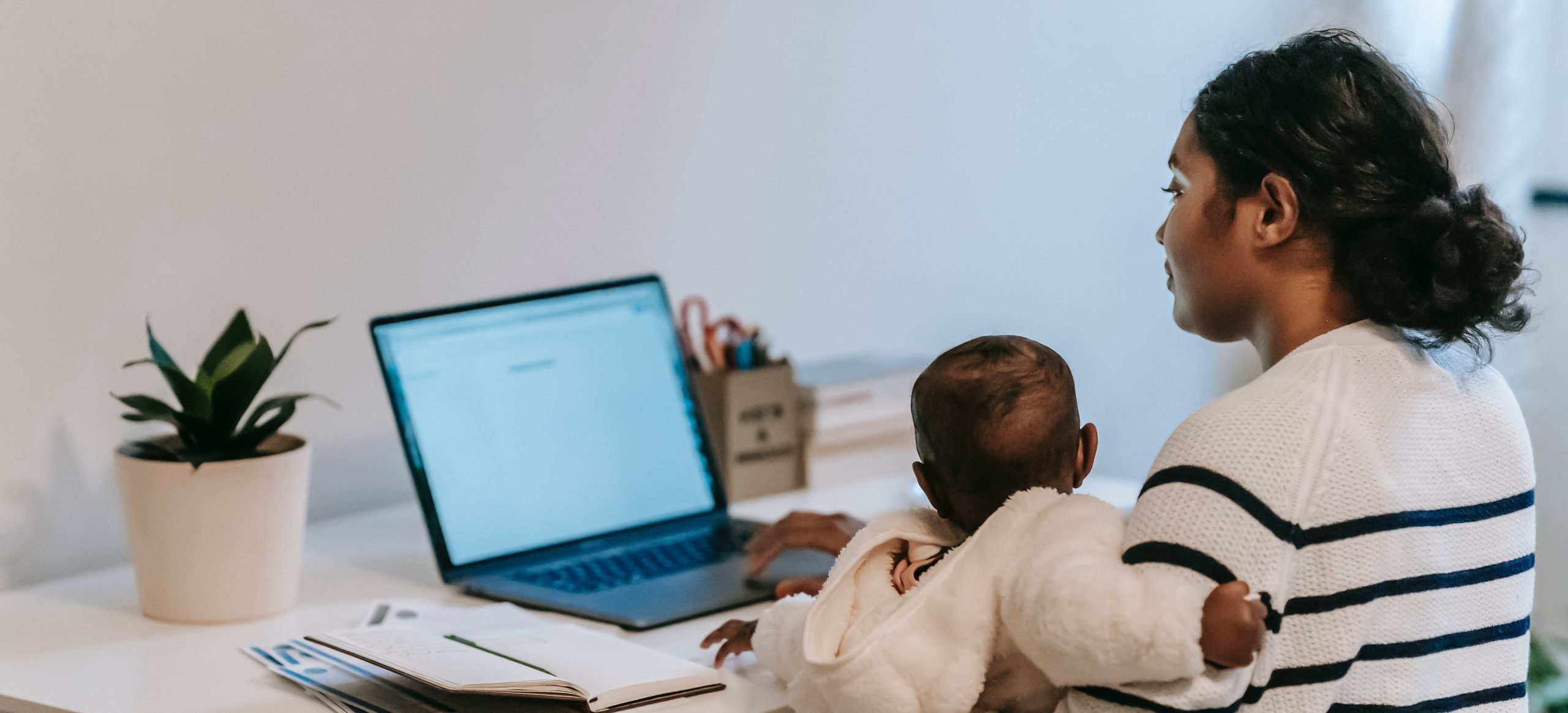 At the University of Connecticut, we host a wide array of offices and services that can support you during your time here as a student parent. To learn more about our offerings, a list can be found below with a description of each office's services and information to receive further support.
Academic
Dean of Students / Regional Campus Student Services Centers – Undergraduate
The Dean of Students Office (DOS) serves as a centralized resource for connecting undergraduate students with appropriate university and community programs, offices and individuals. The office supports students in resolving educational, personal and other university concerns that affect the quality of their academic or community life and personal goals.
Storrs
Wilbur Cross Building, Room 203
233 Glenbrook Road, Unit 4062
Storrs, CT 06269
Phone: 860-486-3426
Fax: 860-486-1972
Hours: 8:00am - 5:00pm
dos.uconn.edu
dos@uconn.edu
Our regional Student Services Centers  are able to provide support for undergraduate student parents enrolled at one of our regional campuses. More information on your campus' student services center can be located below.
Avery Point
Noemi Maldonado Picardi
Director of Student Services
1084 Shennecossett Rd.
Groton,CT 06340
Schedule Appointment
Hartford
Christine Mosman
Associate Director of Student Services
10 Prospect Street, Rm 127B
959-200-3836
Email
Stamford
Erica Granoff
Director of Student Services
1 University Place, Rm 201
203-251-8484
Email
Waterbury

Kelly Bartlett
Interim Director, Student Services
99 East Main St.
Waterbury, CT 06702
Student Services Suite, 2nd Floor
203-236-9847
Email
The Graduate School
The Graduate School reco
gnizes the importance of successfully balancing academics, work, and family responsibilities. About one-third of UConn's graduate community identifies as care-givers to children and/or spouse. Graduate students and Post-doctoral scholars have the option to participate in UConn and Storrs – Mansfield programs and services, geared towards assisting the graduate community in meeting care obligations while pursuing their academic objectives.
The Whetten Graduate Center, Second Floor
University of Connecticut
438 Whitney Road Extension, Unit-1152
Storrs, CT 06269-1152
Phone: 860-486-3617
Hours: 8:30am - 4:30pm
UConn Law
Thomas J. Meskill Law Library
39 Elizabeth Street, 2nd Floor
Hartford, CT 06105
Community
Peer Support
Moms4Moms
Moms4Moms is a designed group for mothers employed or enrolled at the University of Connecticut. 
This group was created for mothers seeking a network, community, and an inclusive space to talk about both the joys and hardships of motherhood. The groups' mission/aim is to enlighten, empower, engage, and educate through shared experiences of M4M members, activities, and workshops.
For more information, email uconnmoms4moms@uconn.edu
Cultural Centers and Programs
The Cultural Centers/Programs at the University of Connecticut serve as vital resources in support of the social, behavioral, and cultural needs of students. They also provide an important resource to the broader UConn community as a central point of reference for issues and historical context related to the particular demographic group represented by the center.
African American Cultural Center
2110 Hillside Rd. Unit 3180
Storrs, CT 06269-4040
Phone: 860-486-3433
Hours: 8:30am-11:00pm (M-Th), 8:30am-9:30pm(F)
Asian American Cultural Center
2110 Hillside Rd. U-3186
Storrs, CT 06269-3186
Phone: 860-486-0830
Hours: 9:00am-9:00pm
asacc.uconn.edu
asacc@uconn.edu
Puerto Rican Latin American Cultural Center
Student Union, Room 438
2110 Hillside Road
Storrs, CT 06269
Phone: 860-486-1135
latinx.uconn.edu
prlacc@uconn.edu
Rainbow Center
2110 Hillside Road, Unit 3096
Student Union 403
Storrs, CT 06269
Phone: 860-486-5821
Hours: 9:00am - 7:30pm
rainbowcenter.uconn.edu
rainbowcenter@uconn.edu
Women's Center
Student Union, 4th Floor
2110 Hillside Road, Unit 3118
Storrs, CT 06269
Phone: 860-486-4738
Hours: 8:00am - 5:00pm
womenscenter.uconn.edu
womenscenter@uconn.edu
Native American Cultural Programs
Physical office is currently closed. To schedule an appointment via virtual office hours, email nacp@uconn.edu.
Middle Eastern Cultural Programs
Student Union First Floor, Room 10
2110 Hillside Rd. 
Storrs, CT 06269-4040
Phone: 860-486-3510
Health and Wellness
Counseling Services
At the University of Connecticut, the Storrs, UConn Health, and Regional campuses provide counseling services for those in need. For more information on the services provided by each campus, refer to the links below.
Storrs
Avery Point
Hartford
Stamford
Waterbury
Student Health
Student Health and Wellness (SHaW) supports the optimal well-being of all UConn students by providing the highest quality compassionate care and exceptional health and wellness programs. 
Hilda May Williams Building
234 Glenbrook Road, Unit 4011
Storrs, CT 06269-4011
Phone: 860-486-4700
Hours: 8:00am - 5:00pm
studenthealth@uconn.edu (general questions only)
Offices
Human Resources
The Office of Human Resources can assist student parents in relation to their role as an employee on campus. Refer to HR for more information on accommodations, leave of absences, and other student parent related work needs.
Allyn Larabee Brown Building
9 Walters Ave.
(Depot Campus - Unit 5075)
Storrs, CT 06269-5075
Phone: 860-486-3034
Hours: 8:00am - 5:00pm
International Student & Scholar Services (ISSS)
International Student & Scholar Services (ISSS) supports the greater internationalization of the University of Connecticut through the development and delivery of services and programs that help international students and exchange visitors accomplish their academic and professional goals at UConn.
McMahon Hall
University of Connecticut
2011 Hillside Rd. U-1083
Storrs, CT 06269-1083
Phone: 860-486-3855
Hours: 8:00am - 5:00pm
Office for Diversity & Inclusion
The mission of the Office for Diversity & Inclusion (ODI) is to advocate for access and equity across all university units, to welcome and celebrate the experiences of individuals regardless of background through innovative educational programs, and to transform campus climate to build a more welcoming and inclusive community. 
University of Connecticut | Storrs Campus
343 Mansfield Road, Unit 1278
311 Budds Building (3rd Floor)
Storrs, CT 06269-1278
Phone: 860-486-2422
Hours: 8:00am - 5:00pm
Office of Institutional Equity
The Office of Institutional Equity (OIE) ensures the University's commitment and responsibility to foster equitable and inclusive working and learning environments.
Wood Hall
241 Glenbrook Road
Storrs, CT 06269-4175
Phone: 860-486-2943
Hours: 8:00am - 5:00pm
UConn Ombuds
The UConn Ombudsman serves as a neutral resource who provides confidential and informal assistance to employees of the UConn and UConn Health community.
Storrs and Regional
Homer Babbidge Library
Second Floor, Rm. 2-182
369 Fairfield Way UNIT - 1257
Storrs, CT 06269
(860) 486-5143
UConn Health
Connecticut Tower, 6th Floor
Room H6001
263 Farmington Ave
Farmington, CT 06030
(860) 679-5061