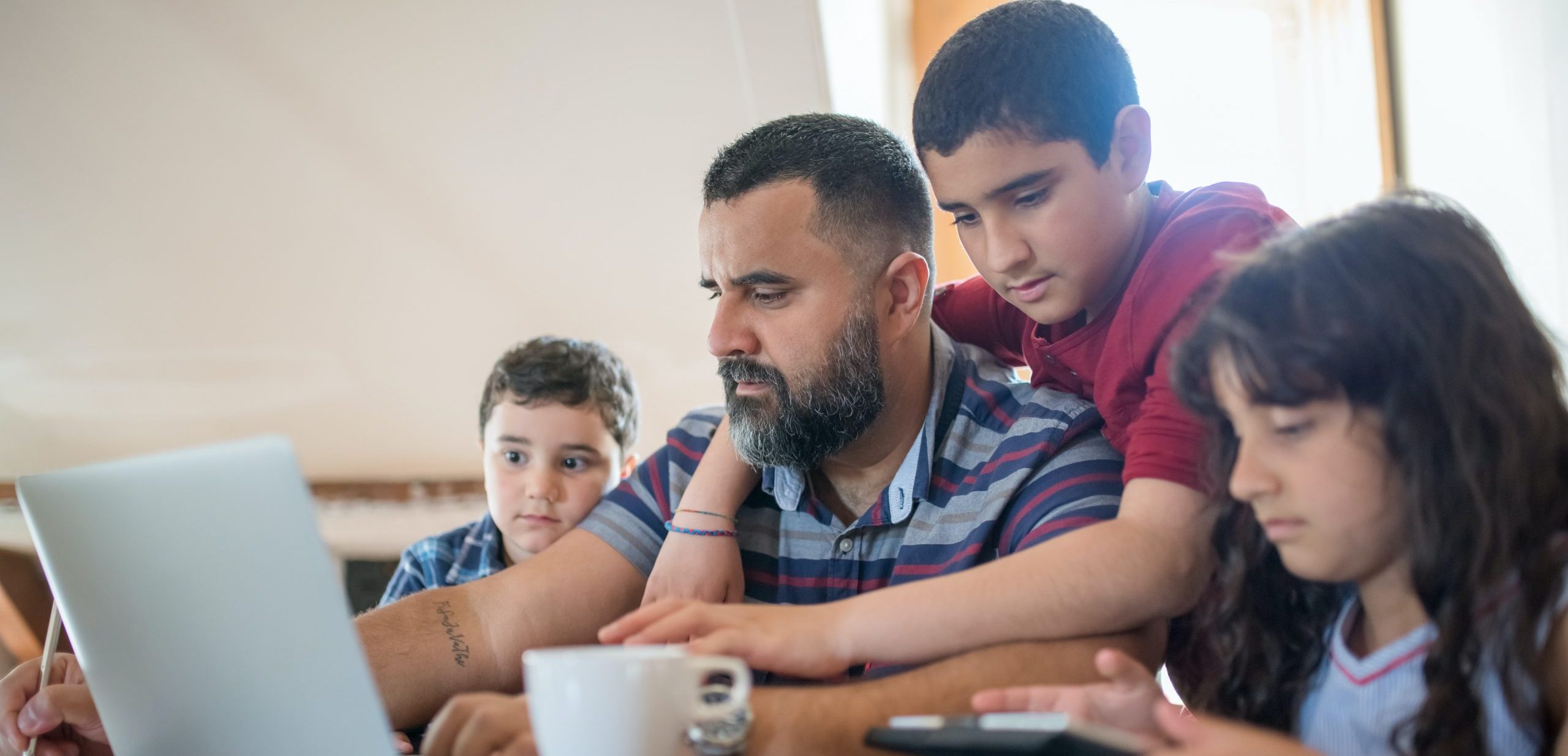 The role of a working student parent comes with its own, unique challenges. Information on resources available to graduate assistants to help navigate working on campus as a student parent, such as accommodations and policies, can be found below.
Workplace Leaves and Accommodations
Human Resources can assist graduate assistants with needs related to their employment, such as time away under the Family and Medical Leave Act (FMLA).
Human Resources – Graduate Assistant Leave Administration
Circumstances occasionally occur that prevent graduate assistants (graduate teaching assistants – TAs, and graduate research assistants – RAs) from performing the duties of their appointment. This guide is intended to provide general information and guidelines for advisors and department heads related to the administration of leaves of absence for graduate assistants, including Maternity Leave.
For information and support on accommodations available in the workplace:
Human Resources – UConn Health
The Employee Resource Center serves as a hub for employee inquiries Monday – Friday, 8:00am to 4:30pm. Dedicated Employee Resource Specialists can answer a variety of employee questions and direct them to additional resources. The center may be contacted at 860-679-2426 or

 

HR-EmployeeResource@uchc.edu.
UConn Ombuds
UConn Ombuds
The UConn Ombuds serves as a neutral resource who provides confidential and informal assistance to members of the campus community. The Ombuds Office was established to provide a confidential, neutral resource for staff, faculty, and graduate students to express concerns, identify options to address workplace conflicts, facilitate productive communication, and surface responsible concerns regarding university policies and practices. Contact the Ombuds Officer at any point during an issue when a confidential conversation or source of information may be needed. The Ombuds will listen to your concerns, give you information about University policies, help you evaluate your situation, and assist you in making plans to address the issue or conflict. You control the process and decide which course of action to take. Contacting the Ombuds Office is completely voluntary and you choose the course of action that is best suited to your interests.
Employee Assistance Program
Storrs and Regional Campuses EAP
EAP is a worksite-based program sponsored by the Department of Human Resources. This free and confidential service for employees and their household dependents provides private assessment, brief counseling and/or referrals for additional services to assist with personal and/or work-related problems that could potentially impact job performance, health, mental and emotional well-being. Such concerns may include stress, financial issues, legal issues, family problems, office conflicts, and alcohol or substance abuse, to name a few.
UConn Health EAP
EAP is part of the Department of Medicine and is co-located with Employee Health Service and the Division of Occupational and Environmental Medicine at UConn Health's Farmington campus. This division provides a multidisciplinary approach to the evaluation of complex medical problems related to the workplace and/or the environment. The program provides statewide coverage through the availability of an affiliate network.
Work/Life
Work/Life strives to promote a culture of balanced work and life for University of Connecticut faculty, staff, and students. UConn offers work/life programs, policies and resources in support of family, engagement and wellness. The family resource page includes information on adoption assistance, childcare and preschool facilities, and parenting resources.
Childcare Reimbursement
Through the Graduate Employee Union, the University annually allocates funds to reimburse Graduate Assistants for expenses related to childcare at licensed childcare facility or bona fide institutional afterschool programs. For more information on what is included and how to apply, refer to the Graduate Employee Union.
Additional Information on Graduate Assistantships
An assistantship is awarded to a graduate student who provides teaching (teaching assistantship: TA) or research (research assistantship: RA) support to the University that is a part of their academic program. In recognition of this support, the tuition and a portion of health care (but not fees) are provided by the grant/contract funding agency or through the University. Click here to learn more about the graduate assistantship program.
For more information on your rights as a Graduate Assistant at the University of Connecticut, refer to the current Collective Bargaining Agreement.